Nestled between the broad green ridges that make up Mānoa Valley lies the University of Hawaii (UH) Mānoa campus. With a student population of over 18 thousand and a wide variety of facilities, this research university has a large campus that operates utilizing an extensive amount of electricity. However, UH campus managers have rapidly accelerated the implementation of energy-efficient systems and clean energy systems.  
In 2015, Governor Ige signed an energy bill for the University of Hawaii to convert to net-zero energy use by 2035. This is quite an enormous task, especially for UH Manoa's building infrastructure. There are 20 research buildings, three libraries, seven sporting complexes, 17 housing facilities, and an IT center, all requiring electricity. "The most energy-intensive machine that we have is the air conditioning system," said Miles Topping, the Director of Energy Management for the University of Hawaii System. "60% of our energy consumption goes into the air conditioner."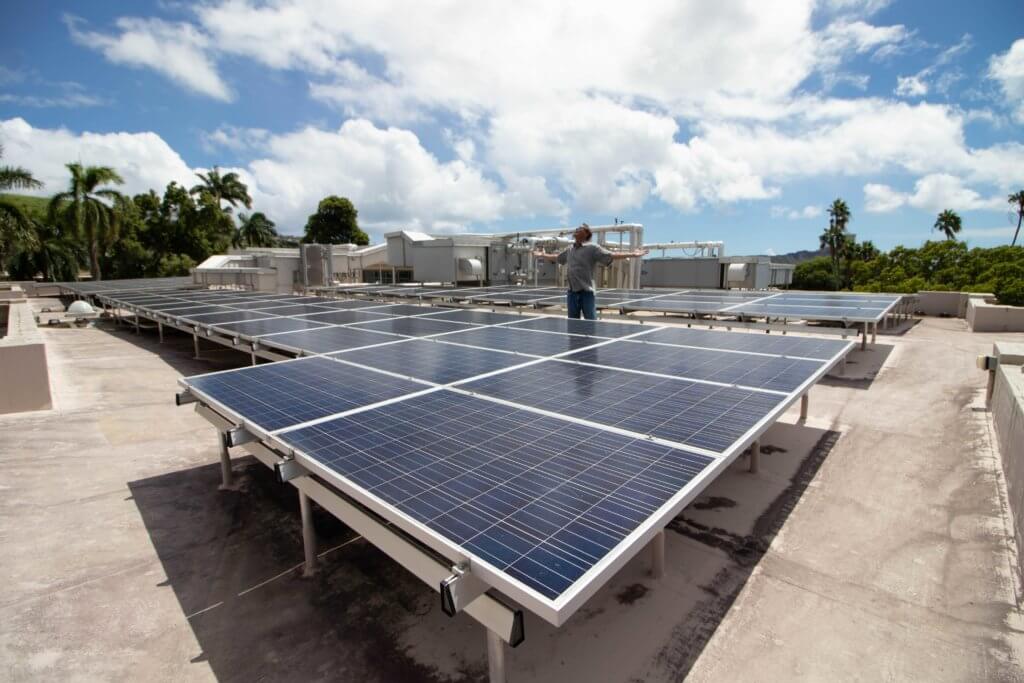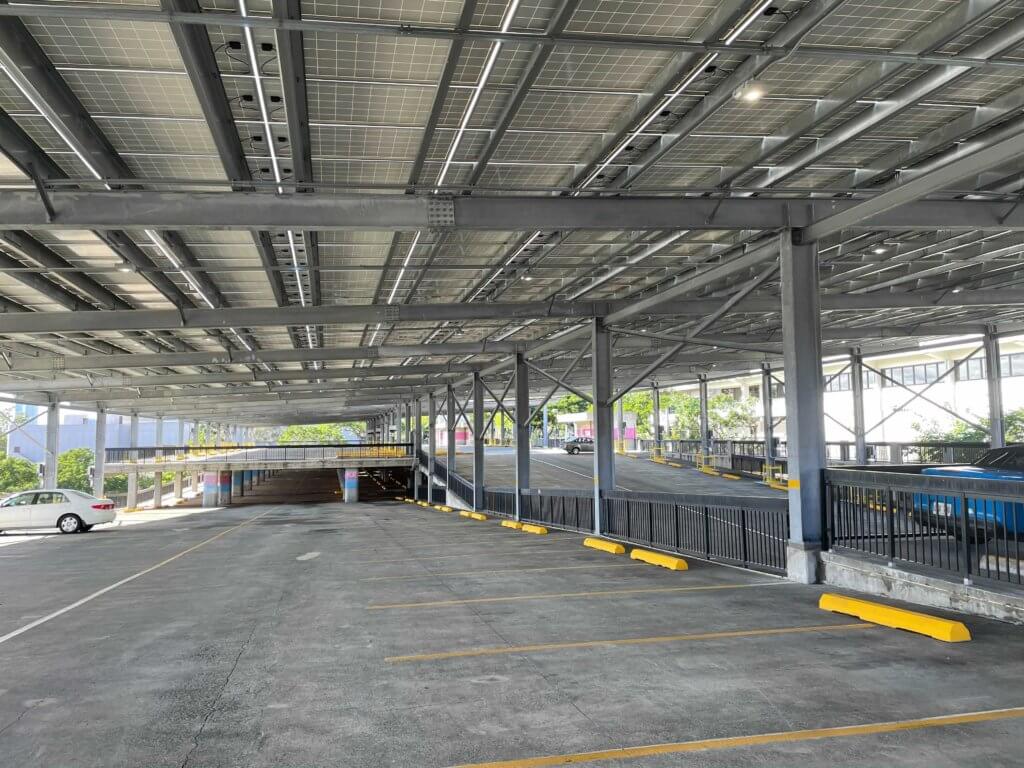 In order to zero-out the Manoa campus, they need about 80 megawatts of photovoltaic energy (PV) by Miles' calculations. But how will they reach this goal? Miles says his calculation is conservative, based on 300-watt panels taking up 30% of the usable roof space. With the guidance of architects and consultants, he is working to create a plan to maximize the PV they can install on the UH Manoa campus.
Although the goal of reaching net-zero energy is still a work in progress, the UH Manoa campus has made tremendous strides. One of the newest and most impressive renewable energy system installations on campus is the one-megawatt parking structure PV canopy, installed in the fall of 2019. The canopy of solar panels provides both energy and shade. It is estimated to save the university over $100,000 a year in electricity costs. Additionally, UH Manoa currently has an on-going five-megawatt contract project. In addition to this contract, the university has an energy-savings performance contract in stage one on campus. They will observe how well the performance contract serves the campus, and if successful, it will extend to other quadrants of the school. While some of the buildings on campus are being remodeled and equipped with solar panels, the renovation of additional buildings' roofs would allow for more solar panels. 
Much like how the University of Hawaii is making progress towards the net-zero energy goal, as citizens, we can help save the environment by walking instead of driving, using solar instead of fossil fuels, and advocating the cause. We can help to protect the environment one step at a time.