Just days away from the much-anticipated launch of Solar Shack, Hawaii's first 100% solar-powered food truck, Blue Planet Foundation met with Kelsey Loenhorst from Treehouse Coworking, the company responsible for Kailua's newest renewably-powered coffee spot. On their website, Founder Keno Knieriem describes Treehouse Coworking as a high end office environment that inspires, increases productivity, and builds community in Hawai'i. Their spaces are designed and operated to promote human health and sustainability, and to provide a conducive workspace and community for  the socially-conscious business owner. It is also a Blue Zones certified project.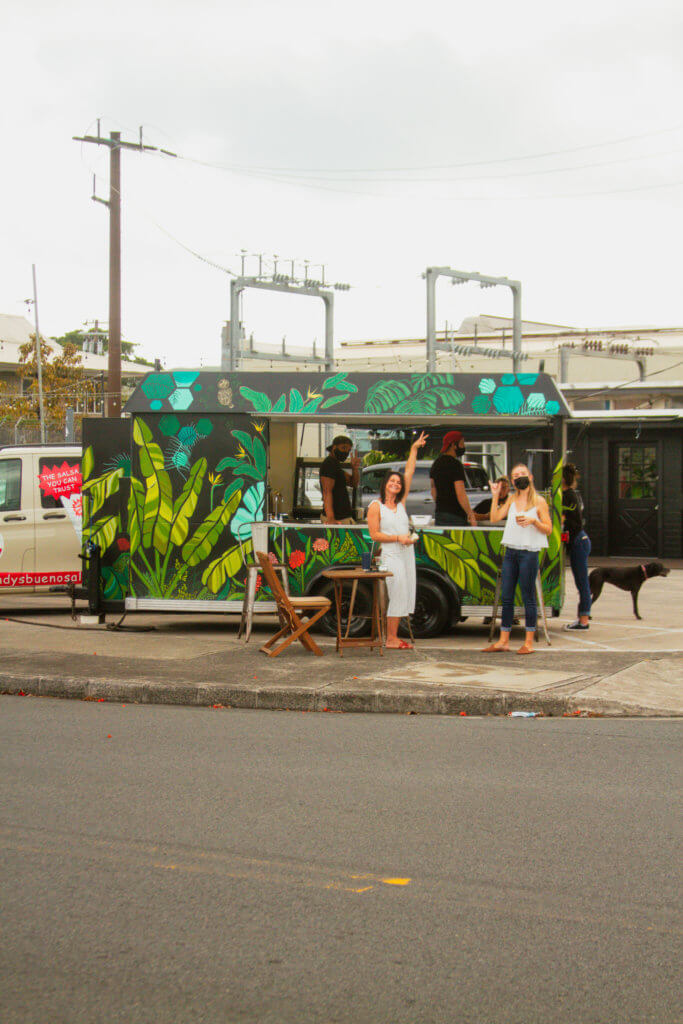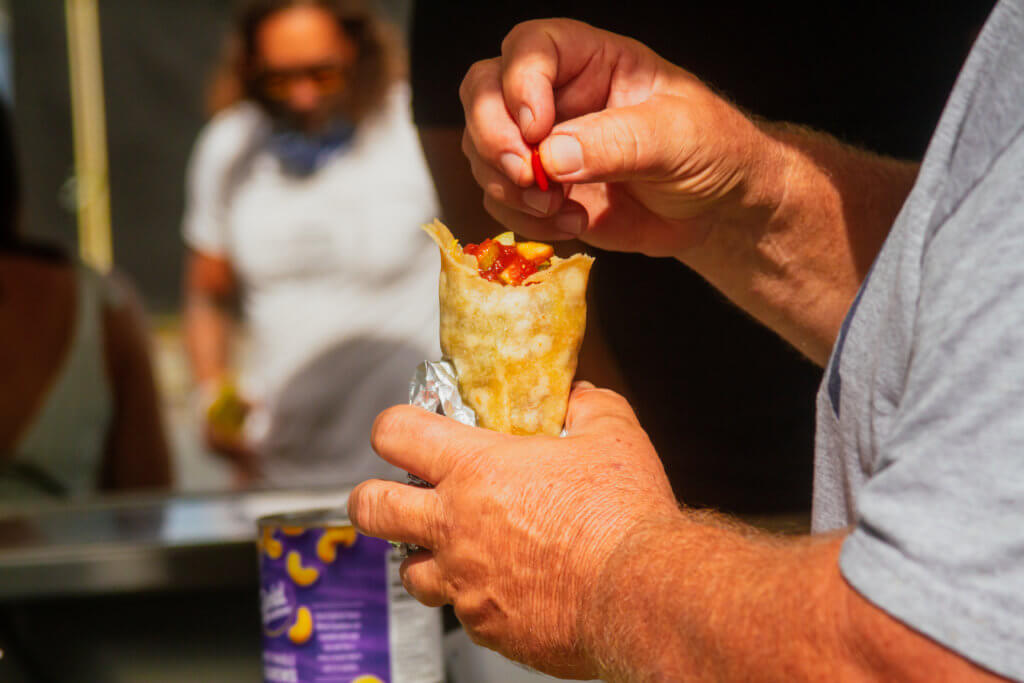 Since opening in 2018, Treehouse Coworking has launched several other projects that embody the company's mission. In July, they opened their second coworking location called The Boardroom, which is right across the street from the original coworking space. It is now home to a hair salon, two art galleries, two private offices and a soon-to-be craft cocktail lounge. Cocktails will be made with only local ingredients and will be named after a variety of pressing issues within sustainability with hopes of sparking curiosity of the customer.
In September, Treehouse Coworking presented the "Coping with Covid Art Gallery"', a gallery supporting local artists with art inspired by the Covid-19 pandemic. Due to such a high demand, Treehouse Coworking opened a second gallery, providing more opportunity for local artists to display their work.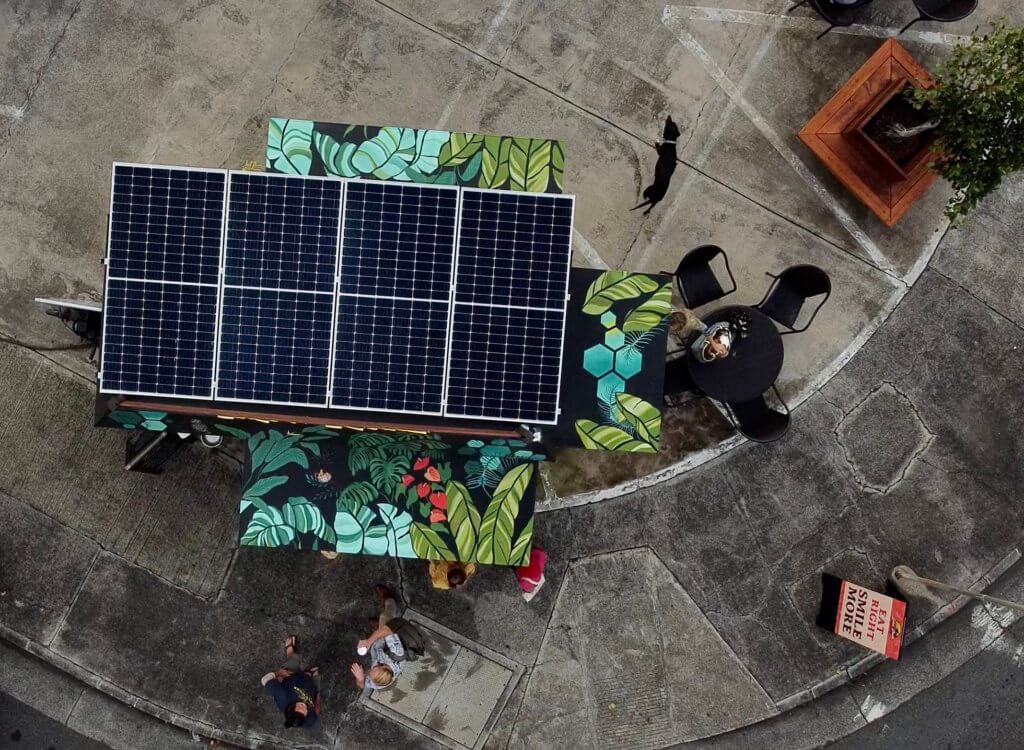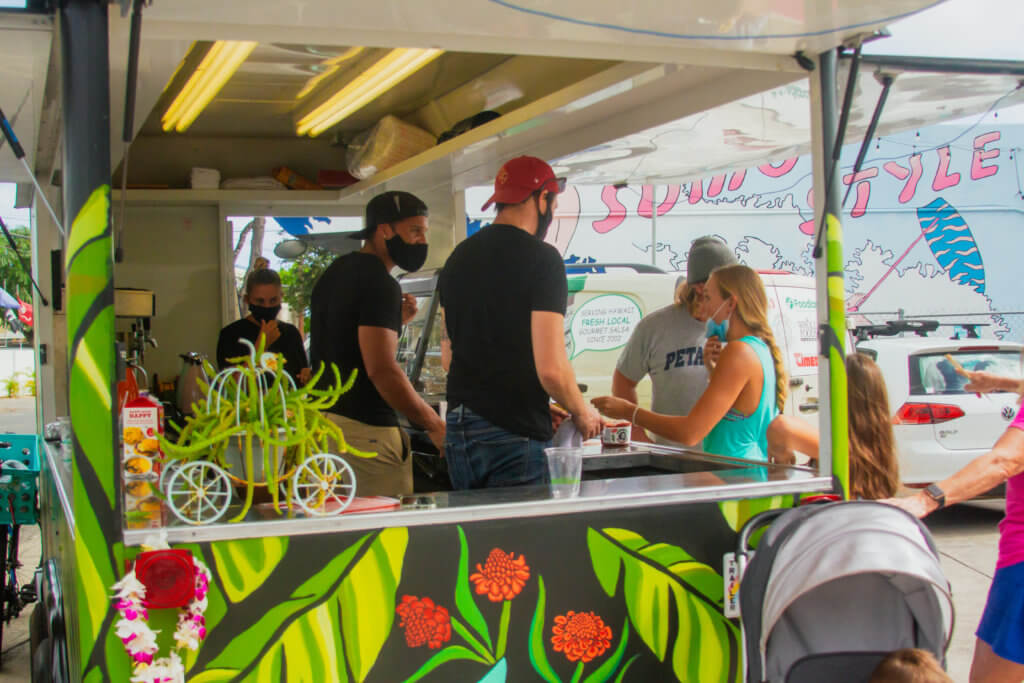 Next on the list is Solar Shack, a 100% solar powered food truck in the heart of Kailua, just steps away from Treehouse Coworking. Solar Shack has three main goals: keeping the truck off the utility electrical grid with rooftop solar panels, getting the community's attention about conservation and climate change related issues, and making a delicious healthy breakfast. Solar Shack is home to an array of tasty coffees, teas, breakfast burritos, sweet treats and other small dishes. Customers have the option of choosing between gluten free, paleo, vegetarian and vegan options - ensuring there will be something for everyone.
Kelsey is one of the many helping hands in this effort as Treehouse Coworking's Customer Experience Manager. A California native with a degree from UH Manoa in Communications and Oceanography, Kelsey found herself drawn to Treehouse Coworking's commitment to sustainability and supporting the local community. She used her 10+ years of experience working in the service industry to put together a Solar Shack Super Team, who can not only serve up an epic breakfast burrito and bullet coffee, but can help educate customers about healthier options, the importance of conservation, and the impact our choices have on the environment.
Each aspect of the Solar Shack has been meticulously planned to encourage knowledge sharing and community engagement around sustainability. As a part of the Treehouse Coworking network, this food truck is sure to be only the start of even more sustainability initiatives yet to come.
Stay tuned for what's next and follow along at:
Instagram
: @treehousecoworking and @solarshackhi 
Website
:
www.treehousecoworking.com